2022 Emerging Artist Fellowship Exhibition:
Anthology

September 22 - November 19, 2022

Kammy Daydream
Myra Grice
Fernanda Mello
Neen Rivera
Angelís Wong

Ann Street Gallery is pleased to present our first Emerging Artist Fellowship Exhibition, Anthology, opening this Thursday, September 22, 2022, featuring the work of Kammy Daydream, Myra Grice, Fernanda Mello, Neen Rivera, and Angelís Wong.

Anthology, a collective vision assembled together in the spirit of temporal togetherness—a term taken from theorist and artist Mieke Bal's writing, Exhibition-ism, that proposes the act of exhibiting as the loci where art becomes contemporary in the company of visiors and an audience. The "being-together-in-time of an exhibition" serves as a place of confluence, where artists' work come alive in the context of the gallery and in the context of each other's co-existence and presence.

The work collaboratively presented for this inaugural Ann Street Gallery Emerging Artist Fellowship reflects our current moment, a signal of continued solidarity in the post-2020 aftermath where togetherness may still feel strange or taboo. Each artist's identity—as BIPOC+ and Latinx—revalidates the local artist community, and breathes contemporaneity by mirroring the cultural production of the larger population of Newburgh, revealing sub-currents which flow through our city as a whole.

In this Anthology of work lies an exploration of pre-colonial consciousness, a drawing from deeper knowledge inside/outside of one's self, an abstraction or representation of ones connection to one's (urban/natural) environment, a navigation of race through clothing or color or form.




Anthology
Installation Views 2022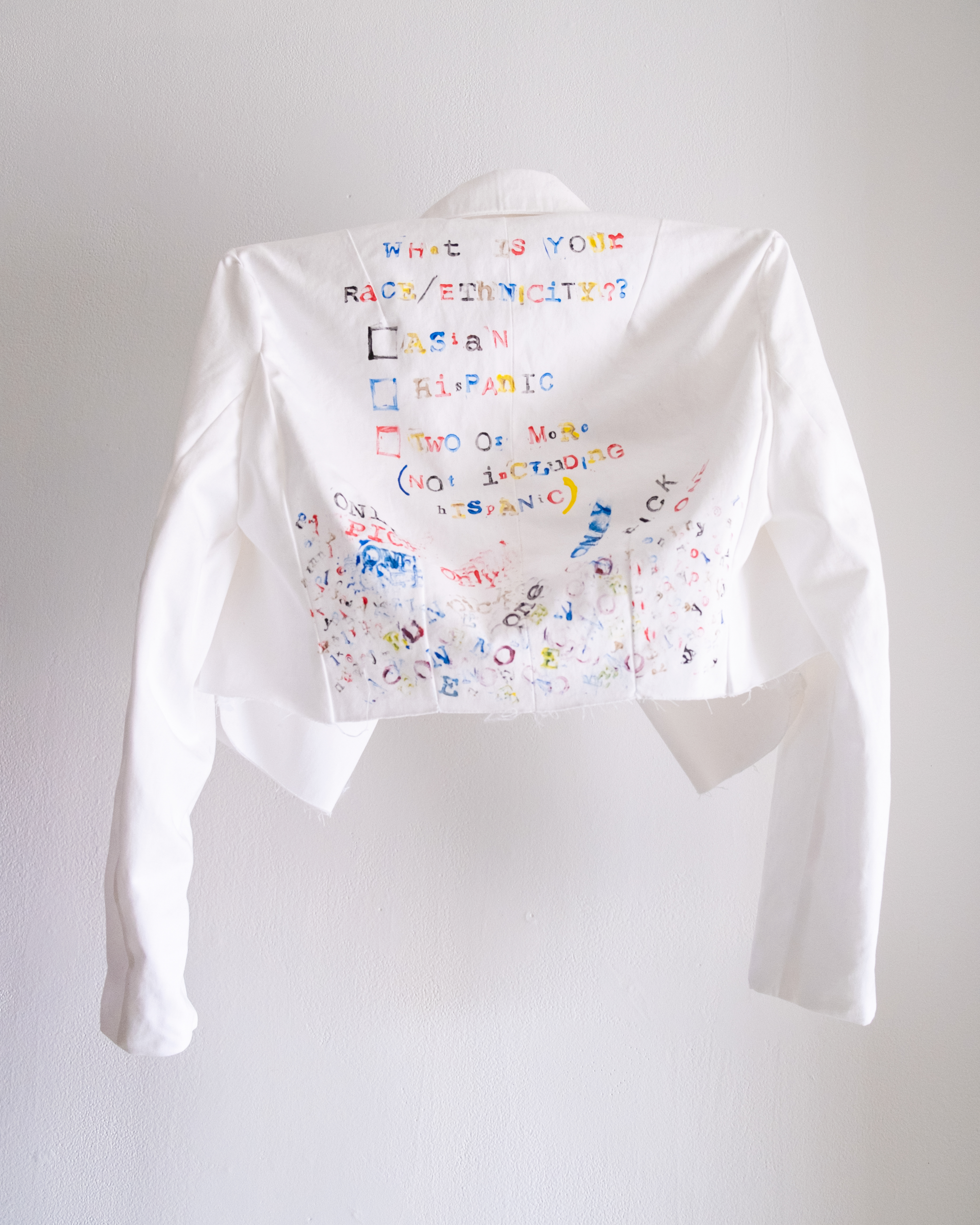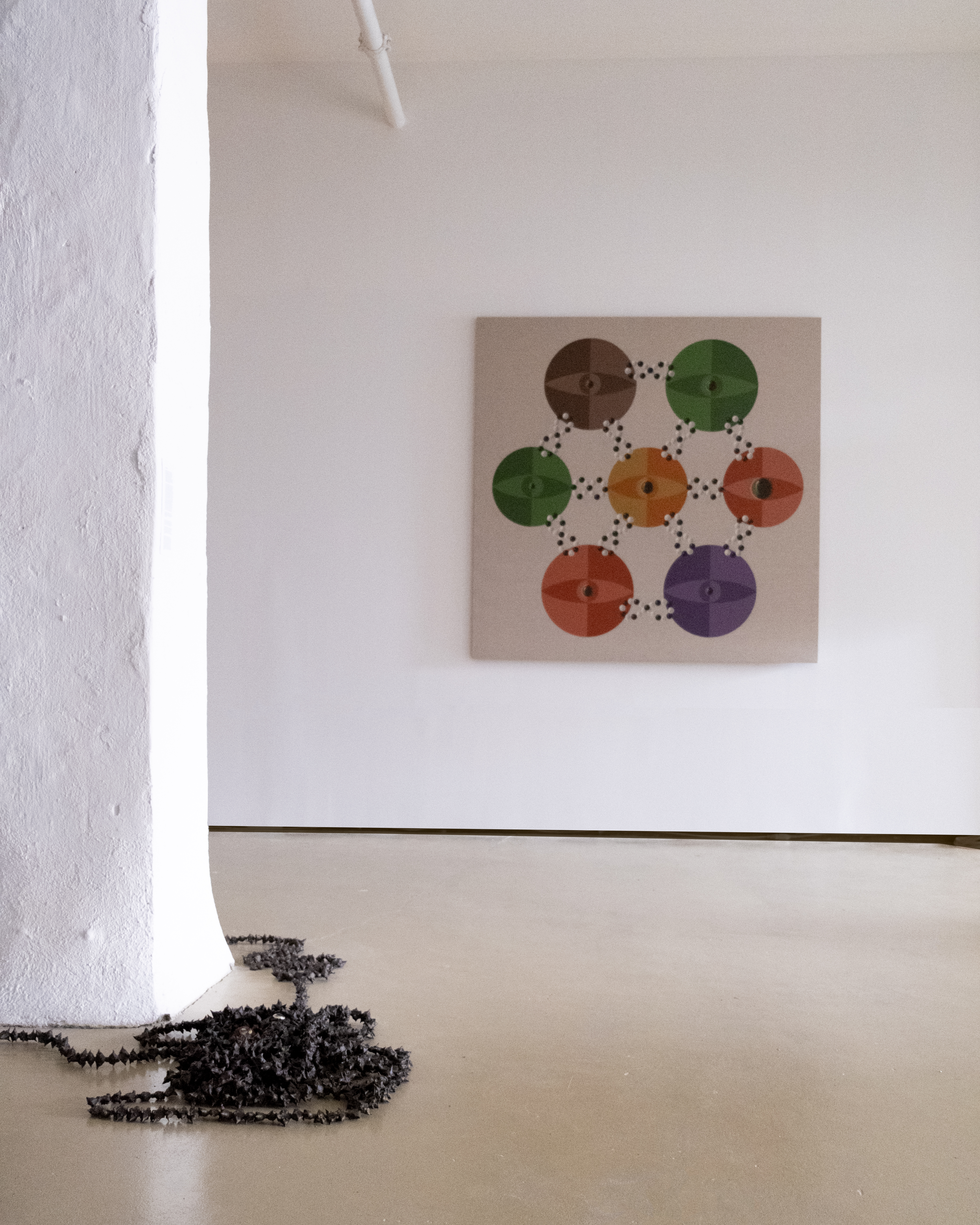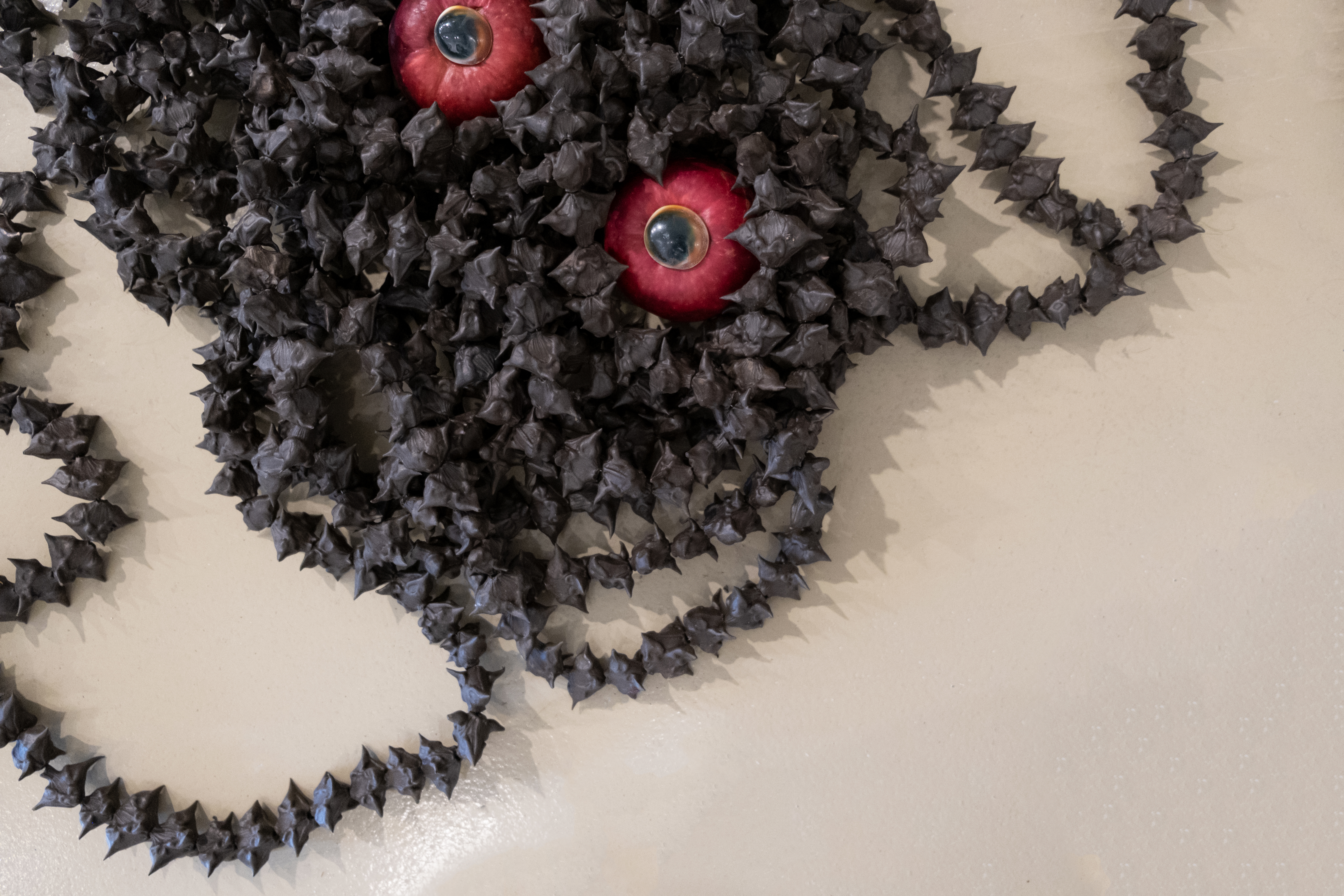 ---
Ann Street Gallery introduces the 2022 Emerging Artist Fellows:


Newburgh-born and raised, KAMMY DAYDREAM, brings his highly graphic, exuberant portraits showcasing a mastery of classic cartoon and pop art style. Peering through the prismatic facades, we come faced with a deeper sense of angst, a narrative of struggle and ability to overcome.

Speaking to her history immersed as a child in the 80s Graffiti scene, Myra Grice's large raw canvases of abstracted forms strike in a restricted palette of Black, Red & White. Her scavenge/salvage mentality reflected in the grainy static emanating from an old VCR screen atop a stand of crates.

Drawing from indigenous spiritual wisdom inspired from the Amazon of her native Brazil, Fernanda Mello weaves a poetic translation of the symbolic within the local, using found material tied to the Hudson River in her installations. Fluidly moving between sculpture and painting, she creates a pattern language of meditative and hypnotic forms that question our relationship to nature and place.

Boriquan artist Neen Rivera uses their work as a platform to navigate identity and bring awareness of social injustice. Their practice explores different mediums as expression of the myriad facets of their life—from glazed recipe bowls to full scale wire-sculptures, each work takes its own shape, its own symbology.

Angelís Wong's line of garments embody her mixed-race background uniting both Asian and Latinx heritages. Each piece traces a lineage, defining an identity manifest as second skin. The clothing—its material, texture, form–not only representing and reclaiming history but also projecting forms for the future.

---
Ann Street Gallery's Emerging Artist Fellowship supports local emerging artists, with a focus on those identifying as Black, Indigenous, and/or People of Color (BIPOC). During the fellowship, artists are provided professional development opportunities for mentorship and networking, a materials & supplies allowance to further their practice, and representation in the gallery during Newburgh Open Studios.

Ann Street Gallery thanks Vernon Byron, Jonette O'Kelley Miller, & Alvalia Pemberton for their support of the ASG Emerging Artist Fellowship. The ASG Emerging Artist Fellowship is funded by generous support from the Dominican Sisters of Hope.