Recreational Meetings: Blocking
In-person/Virtual Event
Sunday May 22, 2022, 5p-7p est
RSVP via eventbrite

Stephen Kwok
Lisa Dring
Ann Street Gallery presents Recreational Meetings: Blocking, a special event enacting a group choreography of action, exchange, and introspection within the urban environment of Newburgh.

Developed in collaboration with writer, director, and actor Lisa Dring, Recreational Meetings: Blocking is a hybrid meeting that takes place both remotely and in-person at a central hub (office, exhibition space, classroom). The main objective of the meeting is to create a playful relationship to site of the central hub, activating in-person and remote participants alike.

The meeting begins with a series of exercises that invite local participants to uncover the intricacies of theirimmediate physical surroundings, connecting them deeper to site. Then, local and remote participants are broken into pairs and provided with a collaborative prompt to create a short play, to be staged anywhere on the city block where the hub is situated (office places, sidewalks, nearby cafes, etc). Each prompt is inspired by an actual story or memory that has taken place on the block, collected by Dring and Kwok prior to the meeting.

Looping between multiple sites tethered to each other by remote technologies, we will be here and there at the same time. How will we navigate the city and its offerings of coincidence, chaos, and poetry? How does our reliance on mediated, screen-based experience layer on to the wildness of the street– to the detritus, noise, and bodies we may encounter at a single intersection? As we move within a network of readymade sites, we will consider how the city can be mediated as both a source of inspiration and a stage for exhibition.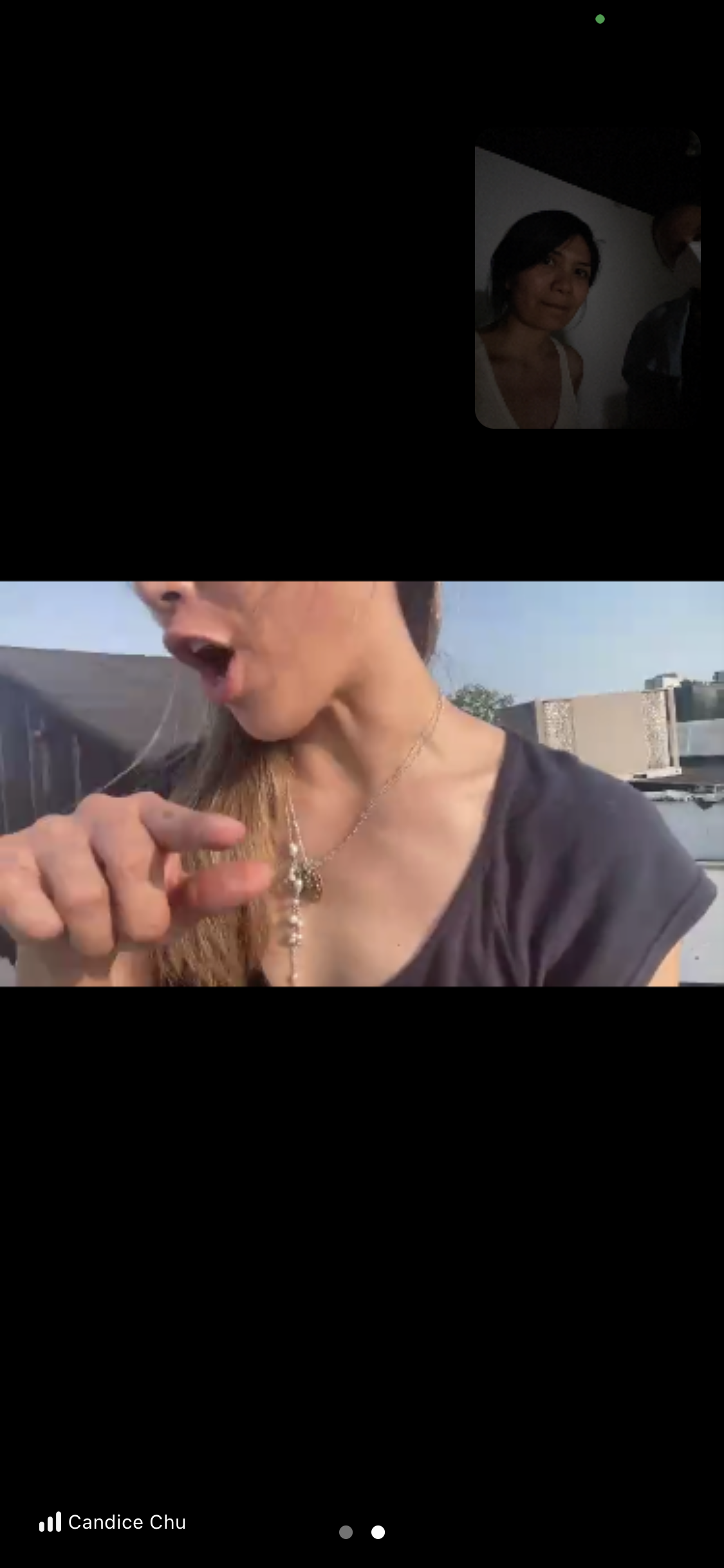 ---
Recreational Meetings
invite participants to reimagine digital platforms and social formats through experimental and experiential exercises. Held on commonplace platforms such as Zoom, Facetime, and Google Drive and developed by Stephen Kwok in collaboration with creative practitioners from diverse fields, Recreational Meetings explore how distance may enable, rather than limit, engagement with our surroundings, ourselves, and each other. Recreational Meetings was piloted at Dia Art Foundation and is currently a member of NEW INC. Previous clients include the Center for the Humanities (CUNY), The Canadian Centre for Architecture.
Stephen Kwok
makes experimental events that incorporate sculpture, live performance, digital media, and text. He holds an MFA from the School of the Art Institute of Chicago and a BA in business administration from the University of Southern California, Los Angeles. He was an artist-in-residence at Delfina Foundation's Performance as Process program in London. Kwok has exhibited at Seoul Museum of Art; Surplus Space, Wuhan; Haus der Kulturen der Welt, Berlin; Center for Performance Research, Brooklyn; Julius Caesar Gallery, Chicago; Contemporary Arts Center, New Orleans; and Lawndale Art Center, Houston.
Lisa Dring
is a member of the 2021/22 WarnerMedia Access (formerly HBO) TV Writers Fellowship, the 2021 Film Independent Episodic Lab and the 2021 Giant Leap Accelerator. Lisa co-wrote and co-directed Welcome to the Blumhouse Live, an interactive film event for Blumhouse/Amazon Prime which was nominated for a 2021 Emmy in the category of Outstanding Interactive Program. She co-directed and was on the writing team for the next installment of Welcome to the Blumhouse Live in 2021. As a playwright, Lisa's the winner of the Humanitas Award as well as a finalist for the Relentless Award, the Bay Area Playwrights' Conference and the O'Neill Playwrights Conference. She's worked with theatres all over the country and is currently developing SUMO with La Jolla Playhouse and Ma-Yi Theatre Company. Lisa is a MacDowell and Yaddo Fellow. As an actor she has been on How to Get Away with Murder, Shameless, Shut Eye, NCIS, Grown-ish, Good Girls, and Barry.