Incorrigibles: Bearing Witness to the Incarcerated Girls of New York

Exhibition May 28 - September 10, 2022
Opening
Saturday May 28, 2022
Reception 5-7p
Incorrgibles Workshop
for girls* ages 14-18
Monday- Friday, July 11-15, 2022 10:30a-4p
register by email:
info@incorrigibles.org
&
Story Share / Community Conversation
Saturday July 16, 12-2pm
*all self-identified girls welcome
Alison Cornyn

Ann Street Gallery presents Incorrigibles: Bearing Witness to the Incarcerated Girls of New York, illuminating the systemic failure of the juvenile justice system and advocating for youth justice. Incorrigibles gives voice to the untold stories of those sent to the New York Training School for Girls throughout the 20th century. Located in Hudson, New York, the institution was established in 1904 as the only state-run re-educational facility to provide training for "delinquent" girls between the ages of 12 and 18; closing in 1975.

With Newburgh being one of the main communities who sent "incorrigible" girls to the Hudson School, it is a special honor for Ann Street Gallery to host this exhibition in the heart of Newburgh's downtown and share the Incorrigibles project with our community.

This special exhibition features several interactive elements, including immersive video, ephemera, participant contributions via text and audio, a film screening and a two-week long workshop intensive.

Premiering in the exhibition is Incorrigibles' "Expert Voices" a series of video dialogs on incarceration, trauma, and healing practices, along with archival and recent documentation and testimonies.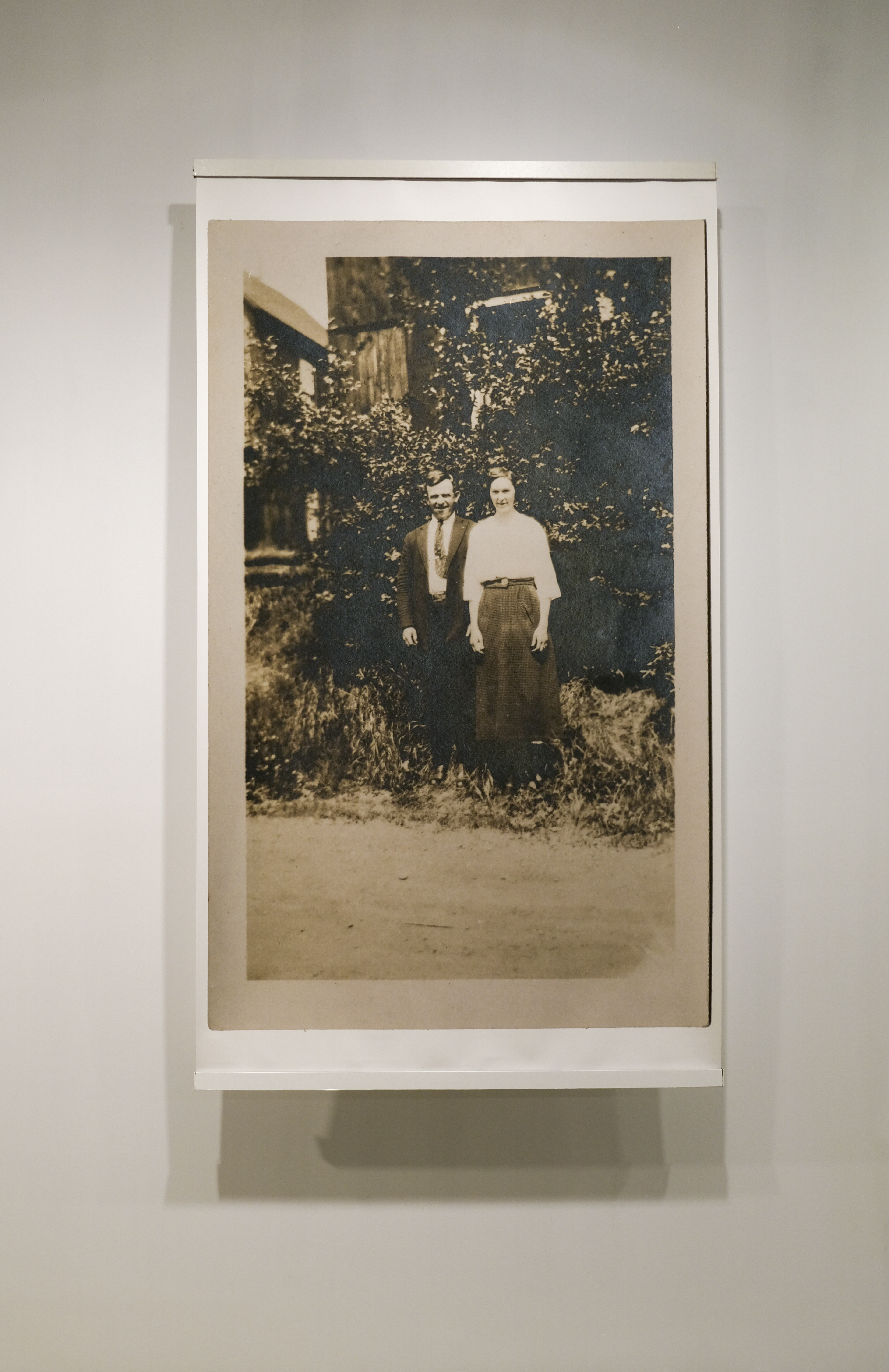 ---
Incorrigibles
is a transmedia project that tells the stories of 'incorrigible' girls in the United States over the last 100 years - beginning with New York State. Drawing on the personal narratives of young women in "the system", the work investigates the history and present state of juvenile justice and social services for girls. We have been researching archival documents from the New York State Training School for Girls (1904-1975); recording and sharing accounts of women alive today who were confined there; and organizing community engagement events to encourage critical analysis around youth detention and behavioral intervention today.
Alison Cornyn
, Incorrigibles Project Director, is an interdisciplinary artist whose work often focuses on the criminal justice system. Merging photography, media, and technology, she creates engaging environments, both online and as physical installations. She is a founding partner and the Creative Director of Picture Projects, a Brooklyn-based studio that produces in-depth new media projects about some of the most pressing social issues of our day, which it does through the investigation of complex stories from multiple perspectives. She has worked extensively on large-scale collaborative projects and is Creative Director of States of Incarceration and the Guantanamo Public Memory Project, at the Humanities Action Lab, the Prison Public Memory Project (co-founder), and Incorrigibles.
Her work has received numerous awards including a Peabody Award, the Gracie Allen Award for Women in Media, the Online News Association's Award for Best Use of Multimedia, the Batten Award for Innovation, the National Press Club Award, and the Webby Award for net.art. Cornyn teaches at SVA's Design for Social Innovation MA program and has previously taught at NYU's Interactive Telecommunications Program. Her works have been shown at public art and new media festivals including the Sundance Film Festival, Hot Docs, IDFA in Amsterdam, and the University of Michigan.
---
1x1x1:
Jackie Skrzynski - Nocturnal Movements

June 11 - July 8, 2022
Opening
June 11, 5pm
Silent Walk
June 13, 7:30pm - 10pm
Black Rock Forest
65 Reservoir Road
Cornwall, NY 12518
Registration required via eventbrite
Jackie Skrzynski

"The light was already fading as people arrived. We started in near total darkness, and witnessed a shy moon finally rise above the clouds. Walking tonight was moving through an impressionist's nocturne. Every edge was blurred, every color a soft glow. Pungent smells of decay, the constant rasp of katydids, and too many airplanes revealed the industry around us. We contain multitudes."

The Silent Walks started as a year long project creating an unfiltered experience of landscape as art. In the light of the full moon, Jackie Skrynski leads participants to move through the environment of Black Rock Forest, considering their sensory experience in a consciously aesthetic way.

For this summer's 1x1x1: Nocturnal Movements, Jackie pulls elements of these Silent Walks into the urban environment—a large scale figure of a nocturnal coyote quietly hangs in the window overlooking the street, where small pairs of light reflectors reflect passing cars lights in the mimetic flash of a wild animals gaze in the pitch black of night. Paired with a Silent Walk at Black Rock Forest in conjunction with the Strawberry Moon on June 13th, Jackie invites us to take time to notice, to quiet ourselves, and reflect on our being in the world.

As theoretical physicist, Marcelo Gleiser notes, "we evolved to have a profound sound acuity. This was a must if our species was to survive...by protecting ourselves from predators and enemies and finding food and safe shelter. Being attuned to the natural world meant not only seeing things but hearing them. At night, seeing with our ears, building a spatial perception of our surroundings unaided by images, was a matter of life or death. Our ancestors could reconstruct a whole environment — the kinds of animals, the direction of the wind, if water was near or far, the weather patterns — by quietly listening."

In the wake of the longest and most coherent global seismic noise reduction in recorded history brought by the forced quiet of the COVID pandemic in 2020, we have slowly remerged back to the deafening activity of our human daily pursuit of progress. As our cities are back alive—with all of our machines, jack-jammers, amplifiers, cars, and arguments and conversation—constantly humming, blasting, and drowning out the potential for profound quiet, we offer this 1x1x1: Jackie Skrynski - Nocturnal Movements as a rare chance to listen, to see with our ears, and and discover the world anew.


---
1x1x1 is ann street gallery's series featuring one artist, one work, for one month in the Gallery window. 1x1x1 aims to be a nimble platform giving artists experimental space for solo exhibitions.
Jackie Skrzynski (skrin-ski) makes work that dissolves the boundaries between humans and nature. She has exhibited in numerous national and international venues from New York City to a repurposed slaughterhouse in rural France. Locally, she has exhibited at the Samuel Dorsky Museum, The Seligmann Center, Theo Gantz Studio, and Mount Saint Mary's CMA Gallery. Skrzynski has received numerous awards, including from the Barbara Deming Memorial Fund, New York Foundations for the Arts (SOS), and she is a four-time recipient of the Orange County Individual Artist Award. She contributed a chapter to the anthology Reconciling Art and Motherhood and has had her own artwork appear in several publications. Last spring, she was artist-in-residence at Black Rock Forest. Beyond her studio practice, Skrzynski is interested in bringing art to the community in creative ways, such as her pop-up exhibition vehicle, PUG PROJECTS, and the immersive landscape experience, the SILENT WALKS.


---