ANN STREET GALLERY WILL RE-OPEN SATURDAY, SEPTEMBER 16 -OCTOBER 31
FOR OUR EMERGING ARTIST FELLOWSHIP EXHIBITION!


The exhibtiion will open on Saturday September 16, 2023 at 1pm, with a reception free and open to the public 4-7pm.
The exhibition will be open Saturdays and Sundays 1-5 through October.

The Gallery will have extended hours of 12-6 for Newburgh Open Studios Saturday September 30 - Sunday October 1. The Fellows will offer short gallery talks about their fellowship projects both days at 12:30 and will be present throughout both days to discuss their work.

The Fellows will collaborate on a performative event on Monday October 9, details tba.

Additional programming and event details will be announced.

Learn more about our 2023 Fellows here.





Listening to Land: Imaginal Technologies, Material Conduits, & Landscape Translations Toward Perceiving Place NEW: Sunday August 27
2:00-4:00 Listening to Nonhumans Workshop
4:00-5:30 Closing Reception with Gallery Talks (Donna Francis, Sergey Jivetin, Fernanda Mello, Steve Rossi, Susan Walsh, Millicent Young, others)


July 13 - August 27


Opening Reception July 15, 4:00-7:00pm

The exhibition and reception are free and open to the public.

Gallery Hours:

Thursday 4-7pm

Saturdays 1-5pm

Sundays 1-5pm

Extended hours July 22 - July 23 of 11-5 for

Upstate Art WeekendListening to Land Exhibition Guide Here Free public programming

supporting the exhibition will include engagements with several regional artists, beginning with an interactive

Seed Stories

project with artist-miniaturist Sergey Jivetin on July 22 and a hands-on

Basswood Cordage

Workshop on July 23 with artist and educator Katie Grove during Upstate Art Weekend. On August 19, Interdisciplinary artist and educator Ellie Irons will lead

Feral Hues of the Hudson River Estuary,

a hands-on foraging and paint-making workshop focused on the wild, weedy, and feral plants who green the city streets and shoreline of current-day Newburgh. Oglala Lakota performance artist, visual artist, and composer, Kite, aka Dr. Suzanne Kite, and Robbie Wing, artist and musician from Oklahoma & Citizen of the Cherokee Nation will lead a workshop called

Listening to Nonhumans

on August 27th.

Find more information here

.

"Listening

to Land"

is a group exhibition exploring practices of listening in relation to place and the place-making potential of creative acts of listening, wherein

to land

is a verb, and listening provides a point of ingress

.

Artists in the exhibition use storytelling, jam-making, woodworking, basketry, mapping, lenses, microphones, speakers, and other technologies to heighten our ability to relate to our surroundings and other beings, and to extend our capacity to perceive beyond what is visible or knowable in the landscape. Prehistoric, mythical, and contemporary techniques used by the artists help us to imagine futures in which humans are in more reciprocal relationships with each other and the broader cosmology of entities with whom we share the land.

The exhibition offers sounds, portals, and moments of suspension, aiming to inspire silence, slowness, and humility. Materials such as wood, water, stone, soil, plants, glass, metal, horsehair, and minerals act as conduits for the voices of the land from whence they came. The artists invoke the non-human presences of specific places through ultrasensitive explorations of their materials' inherent qualities and capabilities, inviting us to pause, and reshaping our perceptions.

The works in the exhibition suggest that when one listens to land, the land reveals entanglements with intangible forces and phenomena, with buried histories and lost kinships, and with water systems. Rather than rendering landscapes that delineate land from water, human activity, or the cosmos, the works in the exhibition translate images of landscape into abstractions, experiences, revisions, and mappings that allow us to know the land through intricate and interconnected relationships.

Curated by Alison McNulty, Ann Street Gallery Director

"Listening

to Land"

includes artists:

Margaux Crump

Donna Francis

Katerie Gladdys

Katie Grove

Ellie Irons

Sergey Jivetin

Kite and Robbie Wing

Fernanda Mello

Steve Rossi

Jean-Marc Superville Sovak

Susan Walsh

Millicent Young

Listening to Land Exhibition Guide Here
ASG Curated Reading List 03

by Kite accompanies the 8-channel sound installation by Kite and Robbie Wing in our Open Reading Room & Media Space. (Annotated list to be linked here soon)
Press for Listening to Land:
Warwick Advertiser,
13 June 2023
Upstate Art Weekend Journeys
(Featured in 'Route 4)
Highlands Current
July 14 2023 (Donna Francis'
Mercy
is featured)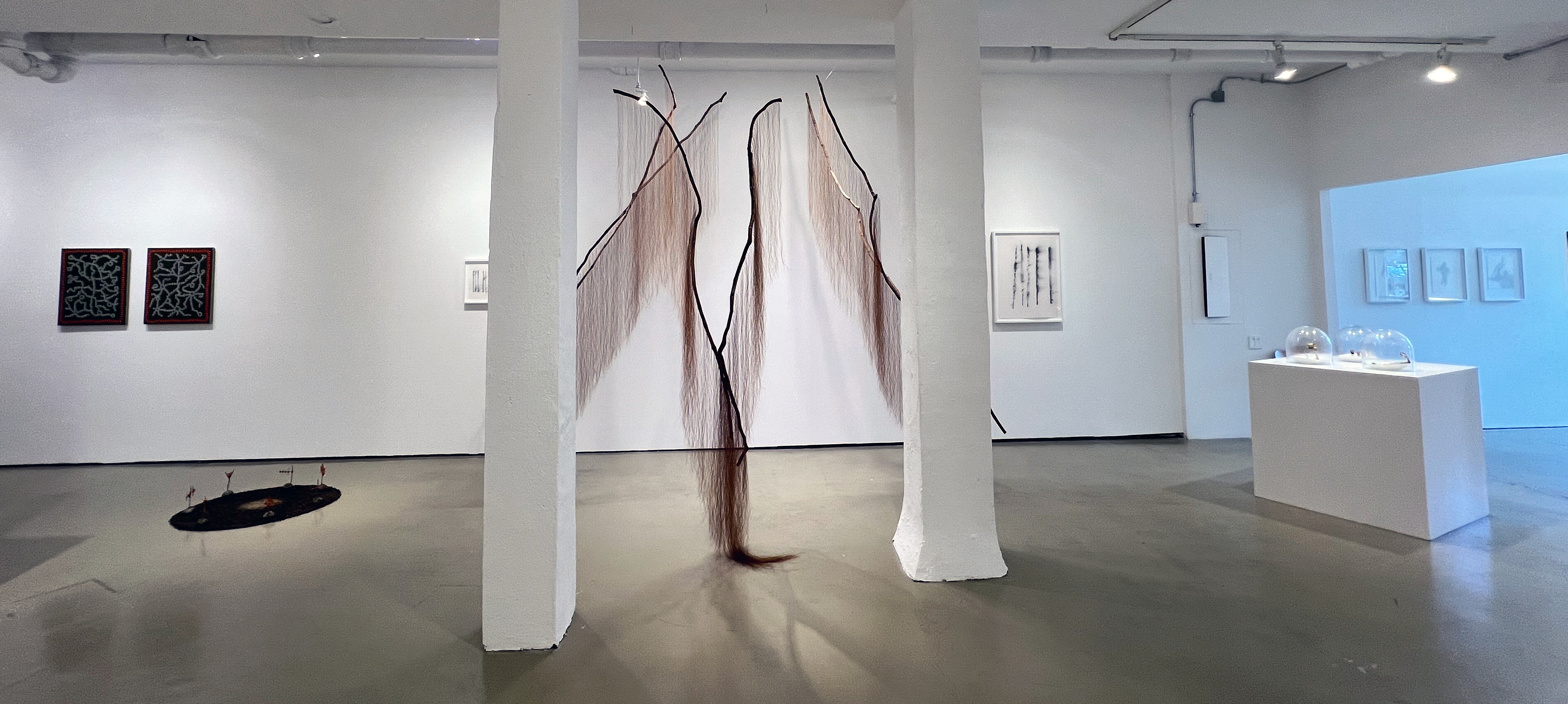 8-channel sound installation and curated reading list by Kite and Robbie Wing, 2023
Kite,
Nuŋȟwáuŋzazapi (We Only Hear Snatches of What is Said
), Photograph, 3' x 4', 2022
Jean-Marc Superville Sovak;
Blood of Souls, Diadem of Kings
, monoprint on archival inkjet print, 2022
Jean-Marc Superville Sovak,
Love is a Form of Death,
monoprint on archival inkjet print, 2022
Donna Francis,
Mercy,
Pinhole Camera/Archival Giclee Print, 26x314x5", 2001. Collection of the Artist.
Margaux Crump,
For Seeing Neither Here Nor Elsewhere,
Naturally holed hag stones, antique microscope lenses and objectives, engraved glass and velvet display case, 6 x 30 x 9", 2022 (Image by Jake Eshelman)
Millicent Young,
liminal,
grapevine, sycamore, horse hair, 94 x 15 x 39", 2013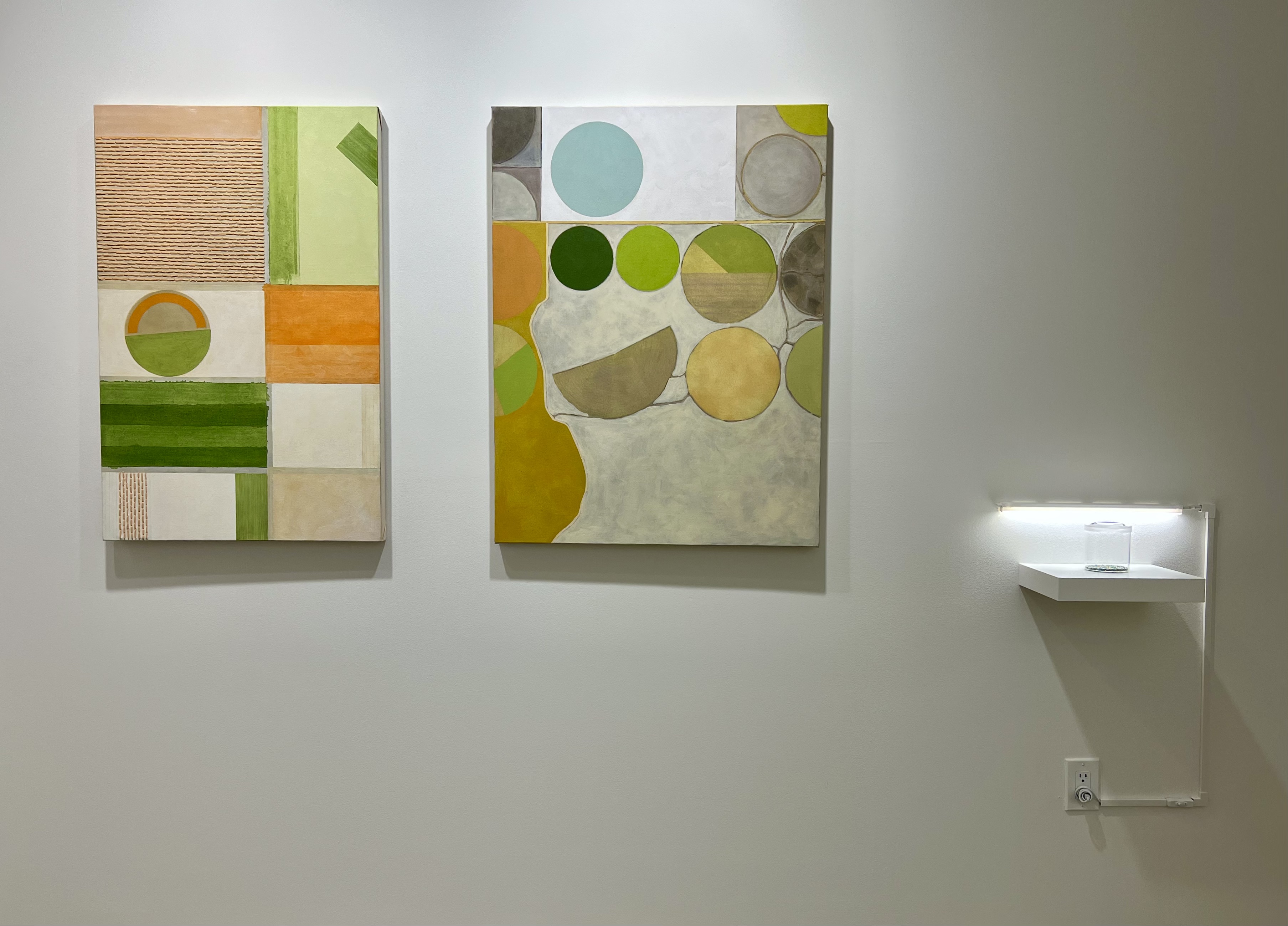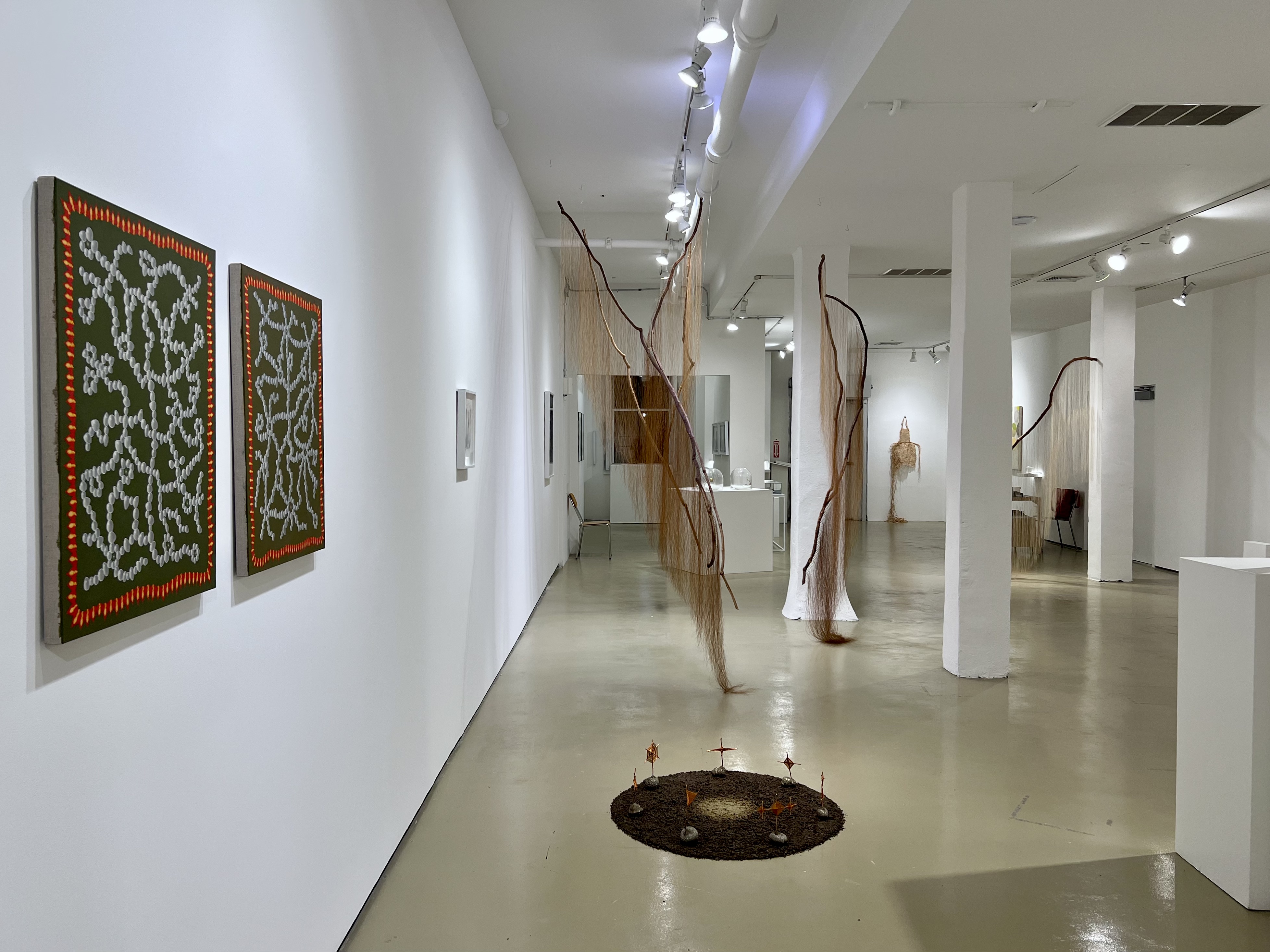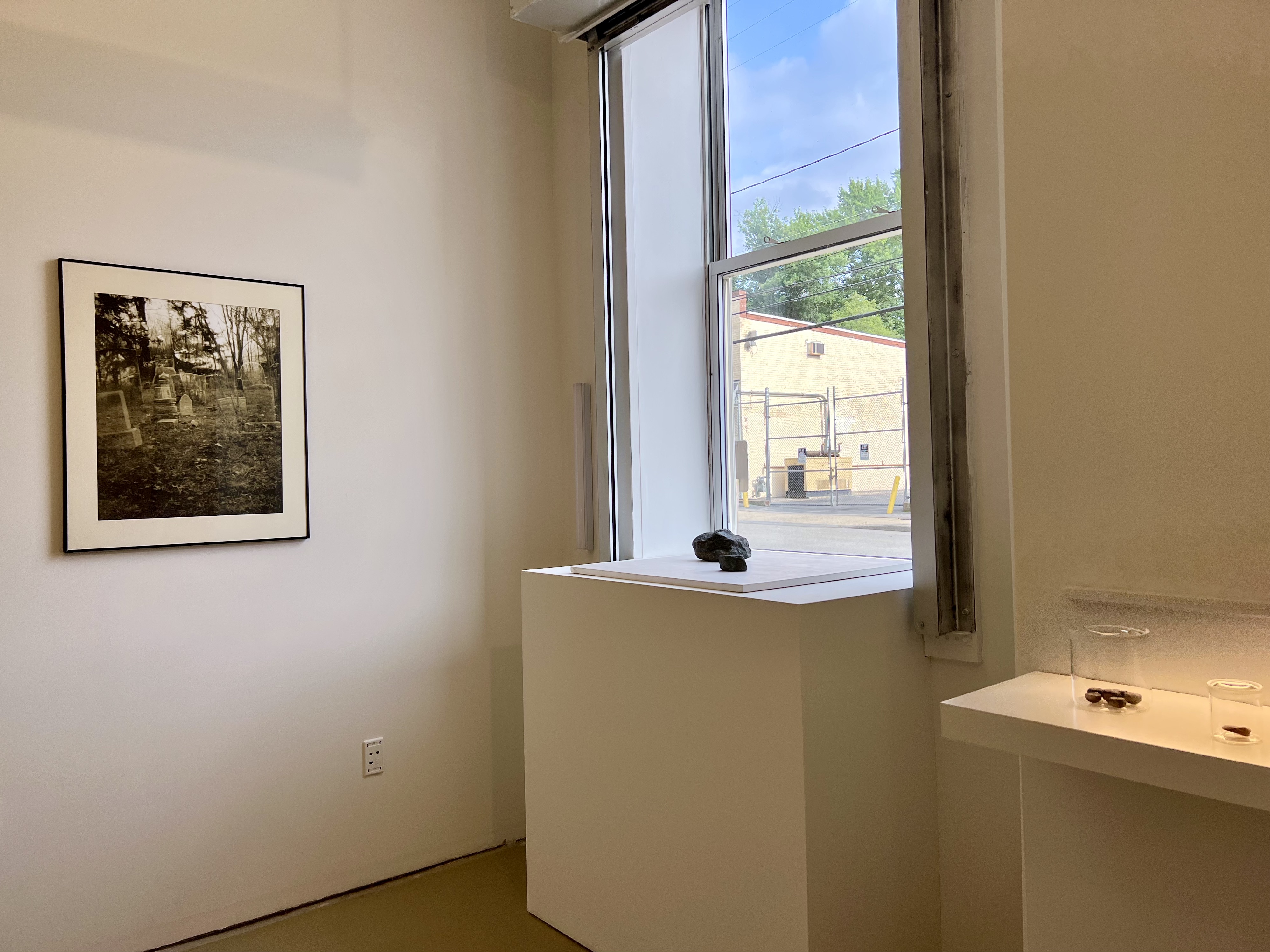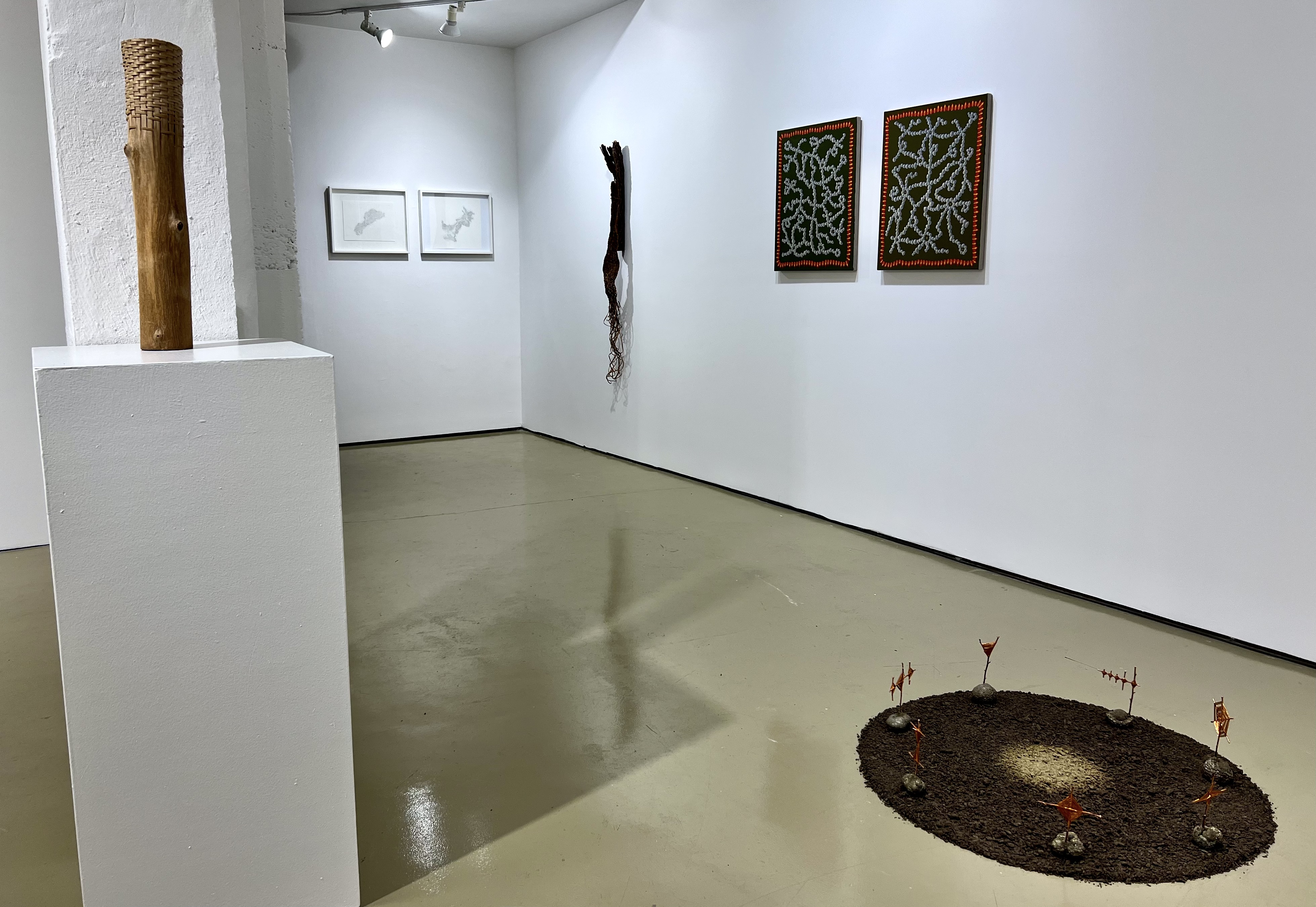 Exhibition documentation and archive of included works coming soon!


Ann Street Gallery wishes to thank our generous supporters for sharing their time and talents during our summer exhibition:
Exhibition support: Travis Schaben
Gallery Attendants: Alba Borchert, Erica Hauser, Pam LaLonde, Nancy Layne, Odessa Patmos, Anna Penny, Denean Ritchie, Jackie Skrzynski